Chances are you passed Wire on Roosevelt Road or maybe you've even seen a show there. The venue/bar has contributed plenty to the music scene in Berwyn since its 2013 inception by being the second major site to see live music (the first being FitzGerald's). Now, Wire has officially announced its record label, Wire Recorders, and will host a free launch party on Friday, Oct. 16.
Wire Recorders will cater to artists from Chicago's West Side and surrounding suburbs. The business wrote on its Facebook page- "We will highlight acts that take their craft seriously, and are willing to not only promote their own music but musical involvement in the community on all levels."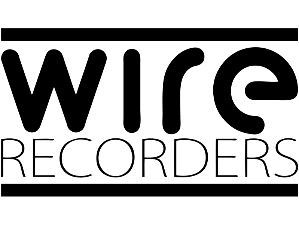 The first three artists signed to Wire Recorders are PIPES, Everybody Says Yes and Terry White, who will all perform at the launch party Oct. 16.
PIPES' music and lyrics have been described as being dark and melancholy, holding the audience captivated by cyclic guitar riffs, poignant and unlikely instrumentation, and smoky vocal undertones. Headed by Cheryl Lynn Tomblin, the quartet identifies as having both a folk and grunge rock influence, according to the band's official website.
Everybody Says Yes is a pop duo comprised of Meghan Murphy (vocals) and John Fournier (piano). During each performance, the pair aims to have an emotionally-charged and soulful experience with the audience.
Terry White formerly wrote and played with the YellowHammers and Cannonball. Now that he is signed with Wire Recorders, White looks to share his creative direction that is inspired by his poetry and love of creative writing.
All of the artists will be available at the show to speak with audience members and promote the brand new record label. The free launch party is for guests at least 21-years old. Wire is located 6815 W. Roosevelt Rd., Berwyn. For more information about Wire Recorders or the party, click here.